Idea
We have Ideas – lots of Ideas. These ideas can form a dot, these ideas can form a world. We use these ideas according to your need, to create a story you want to tell.
Television
We turn these ideas into wonderful television programmes. And we strive for originality. We make programmes that never have been done.
Documentary
Documentary film is not all about information. They are story of some people, their problem, struggle and success. We process information and produce documentaries that win million applauds and billion smiles.
Corporate Film
There is no limit to how a corporate film can be made. We make corporate films that strikes a chord between our client and their audience. The films we made for our client define their zeal, attitude and reputation.
Commercial
We are new age thinker who think differently, creatively and originally while creating a commercial, advertisement or a spot. We don't generally do it and when we do, we do the best.
Radio
Imagination runs wild through sound. Isn't that what storytelling originally! And we tell wonderful stories through radio programmes, radio jingles.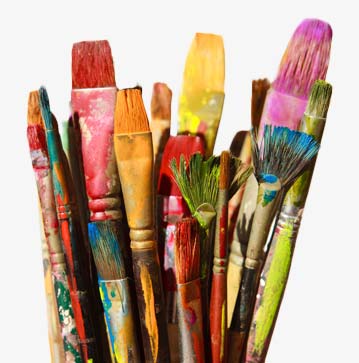 We are Not Just A Production House
We are more than that
We are a group of highly talented, richly experienced and fiercely independent media professionals who live and breathe creativity. Working for you, giving life to your imagination, meeting your want is not just our profession, it is our passion.
More About Us
High Definition Video Camera
87%
Full Frame DSLR Still Camera
91%
Audio Recording & Mixing Studio
85%
Stunning Picture Quality
We guaranty our clients the very best visual quality in the industry. High Definition video not just an ordinary word for us, we strive to stun our clients  & audience with impeccable visuals.
State of The Art Editing Work
We don't brag about our editing suites. We brag about the editors we have. Our editing machines and editors have tremendous coordination and synchronization which results in the state of the art story telling and flow and narration.
Motion Graphics is Painting
The graphics work we incorporate in our production is unsurpassable. From 3D to simple fairy 2D, we  dazzle our work with the finest touch of pixels that give our productions a unique strength that no other can.
Partners & Clients;Friends
Our awesome clients are Awesome!
We, at Lighthouse, have blessed with many wonderful clients through these years who have showered their faith, freedom and desire upon us. As a result of which we have given them our best. They are more than clients; we consider them friends and partners.
What Our Clients Say
"The Lighthouse professionals showed great creativity when developing the video and had good rapport with the community where the video was produced. The Lighthouse professionals worked closely with the office at all stages of production and solicited our opinions/inputs at all times. The end quality is very good and a piece of work for which our organization can be proud."
"It was really helpful to have your input, since you are a professional. I'm confident that the short film will address our objective to create awareness among the stakeholders of the society. I really appreciate your attitude, and the time you spent with Adhikar to make this transition go well."
"It is with pleasure that I endorse the skills and approach of Light House. The Lighthouse team consistently put in extra effort and hours to capture what we needed for the film and to reach their own creative and professional standards. These are dedicated, professional, good people and I commend their work."
Latest from Our Portfolio;Our Lovely Work
All

Animation Video

Awareness Film

Corporate Film

Documentary Film

Music Video

Promotional Film

TV Programme
Explore. Design. Create.
Let us sit, have a tea and make something together
Tell us, share with us what all in your head, what you want. Let's explore. Let's discuss. Your brain and our heart- let them play together.
We give our word – we put our heart and soul to make your dream come true. Let's our design speak for us – not the words.
Let's create. Let's do something that never has been done. Let our creation amaze the whole world.