The fifteenth President of India – Srimati Droupadi Murmu's long and eventful political journey is a story of true perseverance and inspiration. We, at Lighthouse, heartily congratulate one of the senior journalists and our friend-well-wisher-brother-and-consultant-editor Sri Sandeep Sahu for penning the first-ever comprehensive and authentic biography of our beloved president from Odisha – 'MADAM PRESIDENT, The Biography of Droupadi Murmu'.
Best wishes, Sandeep Bhai. Hope to see the book on the best seller list.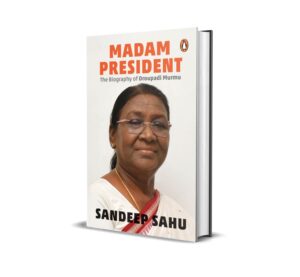 Comments are closed.